The Project Masters Group has expanded!
We'd like to welcome The Project Masters Group, LLC to their Valencia location at 26027 Huntington Lane, Suite 'F'.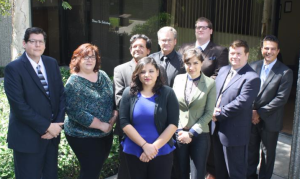 The Project Master Group LLC is a dynamic organization bringing a full array of professional architectural/ design/engineering services as well as experienced construction/project management to HOA's, investors and industry. They have successfully completed new design, construction, modification, upgrade, inspection and engineering study projects ranging in cost from a few thousand dollars to several millions. Their revolutionary approached has resulted in substantial cost savings to our clients. The Project Masters Group, LLC is committed to providing their customers with the highest level of service and satisfaction.
You can learn more about The Project Masters Group LLC by visiting their websitewww.theprojectmastersgroup.com